O'Donovan's Hotel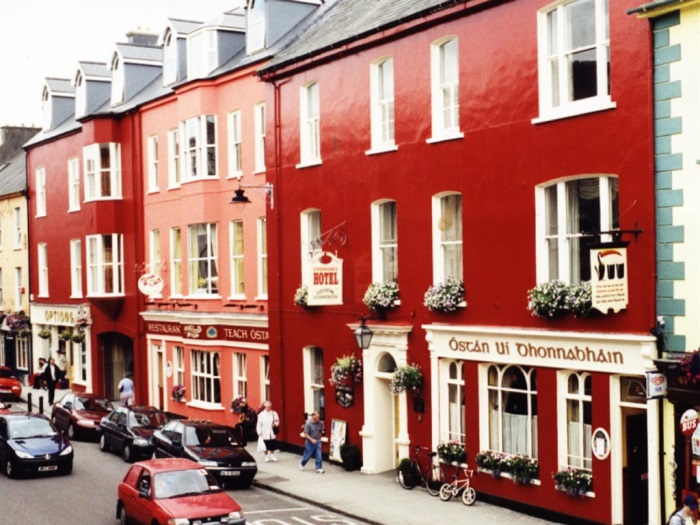 Situated in Clonakilty town centre, this 19th-century family-run hotel is 1.3 km from the Model Railway Village and 5.2 km from the beaches of Inchydoney.
Colourful, unfussy rooms with en suite bathrooms feature tea and coffeemaking facilities, TVs and free WiFi.
Self-serve meals are offered during the day in the on-site brasserie restaurant. Evening meals are served in the restaurant and a cosy fireside lounge/bar, which hosts regular live music sessions. There's also a weekend nightclub and beer garden. Meeting rooms and secure parking are available.
Address: Pearse St, Clonakilty, Co. Cork
Phone:(023) 883 3250
Instalações
Ar condicionado
Bar
Entretenimento
Internet sem fio gratuita em áreas públicas
Elevador
Salão
Restaurante
Chamada de despertador
Instalações para bicicletas
Ligação à Internet (sem fios)
Estacionamento
Estacionamento com segurança
Instalações para Crianças
Instalações para Negócios
Jantares
Café da manhã (completo)
Almoço
Jantar
Actividades
Observação de pássaros
Passeios de barco
Ciclismo
Pescaria
Golfe
Andar a cavalo
Casas noturnas
Atividades aquáticas
Acessibilidades
Lift to all floors, Bedroom Number 215 is Wheel Chair Accessible with wet room and shower.